alaurafilbin
5 Feb 2020: Greetings and Salutations!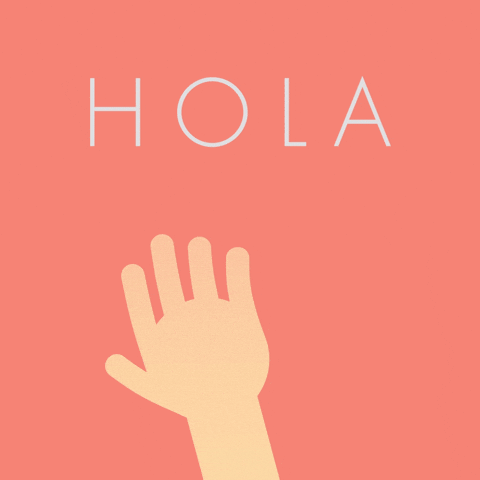 Greetings and salutations! Rather than jumping straight into the writing talk, I figured I'd spend this first post talking about who I am and what I'm about using various questions from this web page because why not? Sure, I have an "About Me" section, but this is more fun, so here goes!
Are you named after anyone? -- Technically, I'm named after my great grandmother Laura, but my parents decided to name me Alaura because they liked the name Elora from the movie Willow

Where were you born? -- Aurora, Colorado

What are your favorite things about yourself? -- My sense of humor, my creativity, my ability to give good advice

What would your parents have named you if you were the opposite gender? -- Either I would have been named Brent or Liam

What is your biggest accomplishment? -- At this point, graduating college is my biggest accomplishment

What is your eye color? -- Blue

What is your favorite color? -- Purple

What is your favorite snack? -- Cheez-its

What is your favorite sport? -- Hockey is the only sport that matters

What was your favorite subject in high school? -- AP English

What was your least favorite subject in high school? -- Math of any iteration

Are you a dog person or cat person? -- Technically both

Are you a fan of any sports team? -- San Jose Sharks

Are you a good cook? -- Yes! I do not cook often because my sister has been doing most of the cooking lately, but when I do cook, the food is delicious

What's the weirdest thing you've seen in your life? -- Literally the only thing I can think of for this is when my best friend and I were walking through our small town (before either of us had cars), we passed a man riding a unicycle while combing his mustache. We have never seen this man again

Can you touch your nose with your tongue? -- Nope

Can you whistle? -- Yes

Do you remember your dreams? -- Not typically. I remember one nightmare from my childhood and one random other dream, but I don't usually wake up remembering my dreams or remembering even if I had been dreaming

Do you spell the color as grey or gray? -- Lately, grEy rather than grAy

Do you take any pills or medication daily? -- Yes, I take a multivitamin, iron, magnesium, chlorophyll, zinc, B-12, allergy medicine, and my antidepressant

Do you prefer kissing or cuddling? -- I refuse to choose!

Do you have a tattoo? -- Yes, I currently have seven tattoos and many more in mind for the future

Do you have pets? -- Yes, my family has two dogs: Lucy and Dudley

Do you believe in love at first sight? -- Nope, love is something that grows. Instant attraction is a thing, but falling in love with someone requires getting to know their personality and learning who they are as a person

What is your star sign? -- Gemini

What is the name of your first pet? -- Teo. I was a toddler and could not pronounce "tail", so I called the dog Teo

Have you ever visited a country outside your continent? -- I have never left the United States, however I have left the continent in order to visit Hawaii

Have you read any of the Harry Potter, Hunger Games or Twilight series? Which one is your favorite? -- I have read all three series, and the Harry Potter series is my favorite. However, this is largely due to nostalgia and I disagree with many things that JKR has been saying and promoting since the completion of the series

At what age did you go on your first date? -- Sixteen

Are you a morning person or a night owl? -- Night owl

What time do you usually get up in the morning? -- During the school year, I wake up at 6:30, but on weekends or during vacation, it's literally anyone's guess. Will it be 9 AM? Will it be 2 in the afternoon? Who knows, because I sure don't!

What time is your usual bed time? -- 10 PM

What kind of books do you like to read? -- I love historical romance, science fiction, fantasy, and speculative fiction most

What is the last book you read? -- The last book I finished was The Seven Husbands of Evelyn Hugo by Taylor Jenkins Reid. I have started multiple books since then but haven't been able to complete them, either due to lack of interest or lack of time/motivation to read

What book are you reading at the moment? -- When I actually have the time and brain capacity, I'm reading The Martian by Andy Weir

What are books on your shelf that are begging to be read? -- Bringing Down the Duke by Evie Dunmore, The Glittering Hour by Iona Grey, All Worlds Are Real by Susan Palwick (one of my fiction professors from UNR), The Anomaly by Michael Rutger, The Mermaid and Mrs. Hancock by Imogen Hermes Gowar

What is the last film you saw? -- The 1942 Veronica Lake film I Married a Witch

What is the last movie that you saw at the cinema? -- Knives Out

What is the last thing you watched on TV? -- Brooklyn Nine-Nine

What kind of car do you drive? -- 2019 Ford Fiesta

What was the first concert you ever attended? -- Vans Warped Tour 2012, where I got to see some of my favorite bands

What is the best part of your job?-- As an autism paraeducator, the best part of the job is building the connections with the students and watching them learn and grow throughout the year

What are some of the different jobs that you have had in your life? -- Literally listing all my jobs: after school program high school aide, swim instructor, life guard, FedEx parcel assistant, rush cashier at the university campus bookstore, and now autism para

What did you do for your last birthday? -- I saw Rocketman in theaters with my mom and sister, and I had Red Lobster for dinner

What non-profit do you believe in supporting? -- Planned Parenthood, ACLU, Autism Self Advocacy Network, Cystic Fibrosis Foundation, and many others

If you inherited $100,000 right now, how would you spend it? -- Pay off my student loans and as much of my car payments as possible

If you have a nickname, what is it? -- Lola, Bella, Aly

Pick one, a comedy movie or a horror movie? -- Comedy

Pick one, cats or dogs? -- Both

Pick one, chatting or phone call? -- Chatting

Pick one, free health care or free education? -- Both

Pick one, Halloween or Valentine's Day? -- Halloween

Pick one, IOS or Android? -- Android

Pick one, summer or winter? -- Summer

Would you rather have 1 million dollars right now or one penny doubling every day for thirty days? -- One million dollars, again because I have student debt, I want to pay off my car, and I'd like to move out, travel, get more tattoos, donate freely to organizations of my choice, etc.

Would you rather have to change your clothes five times a day or wear the same outfit five times in a row? -- Same outfit in a row means less laundry

Would you rather live in an apartment or house? -- Apartment

Would you rather live in ancient Greece or ancient Rome? -- Ancient Rome has always fascinated me more than Ancient Greece, so I'm going with Rome

Would you rather not be able to go out in the daytime or not be able to go out in the night time? -- Not be able to go out in the daytime
In any case, I hope you have enjoyed reading my responses and getting to know me! I had fun answering these questions and I'm hoping to consistently post to this blog on Wednesdays.
If you have any questions for me, please ask away!